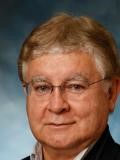 Augusto Hoyle
Family Medicine
---
Dr. Hoyle graduated from the Univ. Peruana Cayetano Heredia with a Degree in Medicine. He then completed an internship and Residency in Family Medicine at the University of Miami/ Jackson.
Dr. Hoyle is Board Certified in Family Medicine from the American Board of Family Medicine and is affiliated with the American Academy of Family Practice and the Florida Academy of Family Practice.
Dr. Hoyle currently holds staff privileges at the JFK Medical Center in Atlantis and the Bethesda Memorial Hospital in Boynton Beach.
Dr. Hoyle speaks English and Spanish.