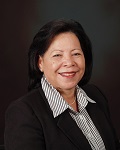 Argentina Brito, MD
Internal Medicine - Brito Medical Center
---
Dr. Brito attended medical school at Universidad Autónoma de Santo Domingo (UASD). She completed her residency in Internal Medicine at Ponce Regional Hospital and Hospital Episcopal San Lucas.

Dr. Brito provides professional and community services for Free Medical Services to the Poor and Community Services through Christian Church.

She is certified in Internal Medicine by the American Board of Internal Medicine.
Dr. Brito speaks English and Spanish.
Practice Location:
2070 S. Military Trail
W Palm Beach, FL 33415
Phone: 561-968-8462